Keeping with the tradition of offering high-performance, feature-packed, yet easy-to-use printers, Industrial Labeling Systems brings you the ULTIMATE 3000XT Series of Barcode Printers.
The ULTIMATE 3000XT Series printers offer a great combination of durability and quality, which match premium priced machines, with the simplicity and cost of low-end printers.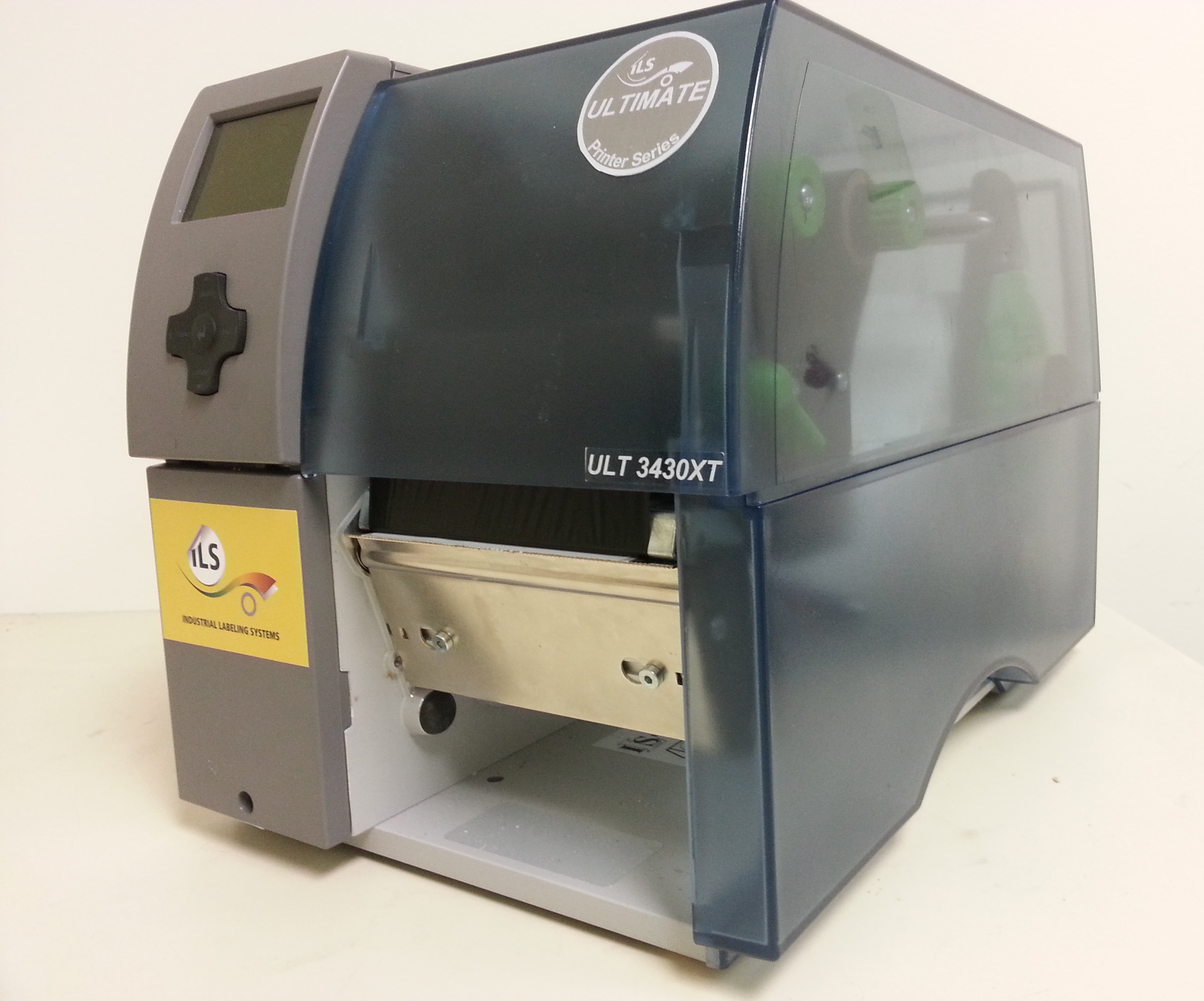 We have carefully targeted printers to match any industrial application. No matter how demanding your application is, one of our ULTIMATE 3000XT Series printers will be the solution.
The ULTIMATE 3000XT Series printers can print high-density barcode and text with superb legibility. Labels can be as small as 0.125 inch high (actually we can go smaller if the need be) and as large as 8.5 inches wide. The crisp, clean barcodes significantly increase the first-read rate of barcode scanners when compared with labels produced with laser, ink jet or dot matrix printers. The ULTIMATE 3000XT Series Printers can print on all materials.
At a manufacturing enterprise, working in conjunction with tracking systems from Industrial Labeling Systems, the ULTIMATE Printers would be a key element in tracking components, modules, subassemblies and finished products through the production process. They would produce labels for marking circuit boards at one end of the production line, shipping cartons at the other, and everything in between.
In a lab environment at a healthcare facility or a pharmaceutical company, one of our printers can be utilized to print the specimen or patient tracking information on a cryogenic label that can be applied onto a vial for tracking purposes.
No matter the application or the industry, one of our ULTIMATE 3000XT Series printers will be able to handle your label and barcode printing needs.