Industrial Labeling Systems, Corporation is a leading manufacturer and solutions provider of labeling, barcoding, data collections systems and supplies. As a complete solutions provider of Automatic Identification (Auto-ID), we offer a comprehensive line of products and services, all engineered to meet your needs.
Our strength is our talented team. Without a highly skilled and trained staff, we would not be able to offer you the world -class products and services you have come to expect from Industrial Labeling Systems. Our approach to business is simple: it all starts with you and your needs.
We start by specifying the "right'' label for your application. After all, everything is based around the label. Our extensive label material and size offerings allow us to match the right label to any application.
We then assist you in selecting the appropriate label/barcode printing system. We consider the printing system's speed, resolution, durability, cost, as well as the flexibility of the software before making a recommendation. There are many printers and labeling software available. We make sure you buy the one that matches your needs.
If you prefer to purchase pre-printed labels, we can assist you in that as well. Industrial Labeling Systems has complete custom label manufacturing and service bureau printing capabilities.
How about being able to automatically print and apply the labels onto your products, all at the same time? Our automated Print/Apply Systems can precisely apply the smallest of labels onto the edge of a printed circuit board, apply a product ID label, or corner-wrap a paper label onto a corrugated box. Let our application engineers help you implement a system to fit your needs.
Next comes the data collection! No matter how complex the application, Industrial Labeling Systems can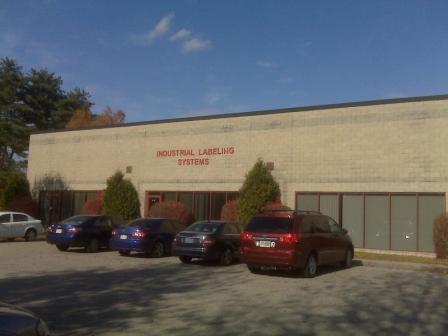 implement a barcode or RFID based data collection system to meet all requirements. It could be a standalone system, capable of collecting the necessary data and printing the required reports, or it could be a wireless network linked to your host accounting, MRP or ERP software for live data validation and update using mobile PocketPC devices with integrated barcode or RFID scanning.
Whenever possible, we will try to utilize off-the-shelf software -hardware combinations to build your solution. However, if customization is necessary, our expert software development team will develop the software application to your exacting requirements.
Once we have implemented your solution, our after sale staff will partner with you for years to come, in upgrades, maintenance, growth and general support.
Thank you for trusting Industrial Labeling Systems, Corporation as your partner for labeling, barcoding and data collection.