Our on-demand automated print and apply systems will help you allocate the much needed resources for other projects. Working with one of our application specialists, you will identify and implement the best fit for your organization.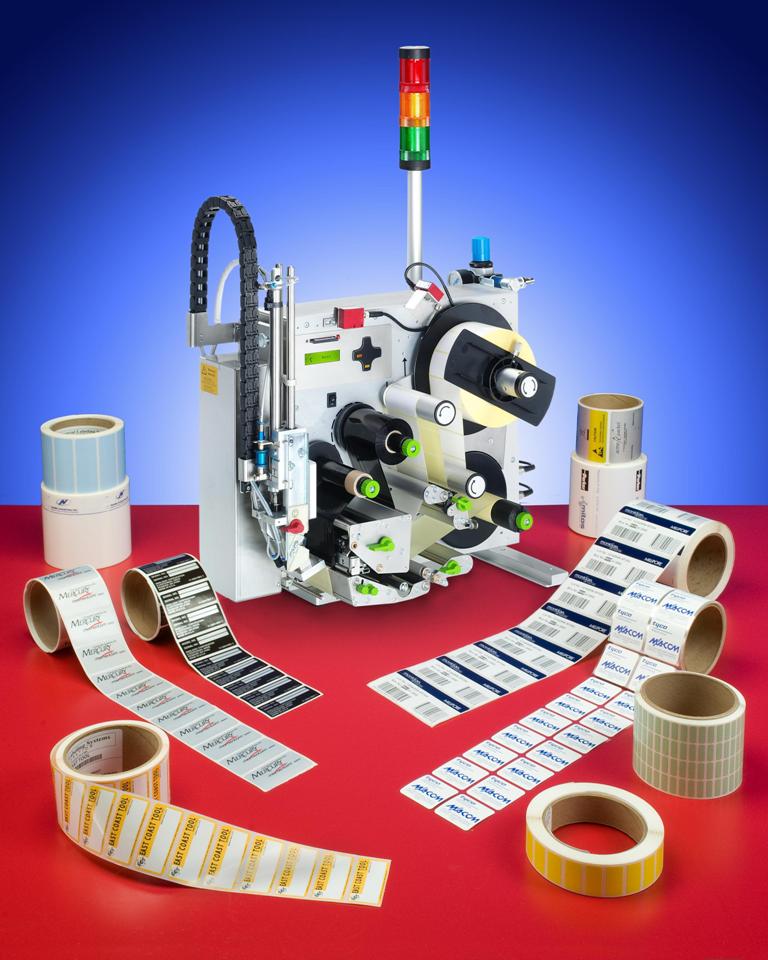 We offer a range of Printer/Applicators that can be deployed in a completely automated or semi -automated manner for various labeling needs. We can support applications ranging from small product labeling to outer box labeling and everything in between at 300dpi or 600dpi print resolution.
Label sizes can be as small as 0.157" wide by 0.157" high, or as large as 4.5" wide by 9.8" high. The surface applied onto needs to be flat in most cases, although we can support some uneven or curved surfaces, and in the case of a corner-wrapping application, 90 degree angled corners.
Our Printer/Applicators can be connected to your corporate network or operate completely standalone without the need for a computer to drive it. Many options are available such as light poles, external USB keyboard, Ethernet connection, ability to print from a Compact Flash card and many more.
The machines can be angled to apply the labels in the proper direction you need such as right, left, up or down, as well as specific angles when needed. A variety of dispensing technologies are available to match real-life needs that exist.
These include:
Tamp

Tamp/blow

Roll-on

Corner-wrap
Due to the nature of Printer/ Applicator deployment, one of our Application Specialists will first define your specific needs and then offer the proper machine that would address your needs.