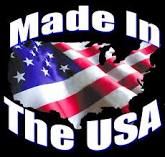 As a Complete Solutions Provider of Labeling, Barcoding & Data Collection , we treat labels as a true component of the overall solution and not just something that sticks onto a product. Therefore, we select our label material offerings extremely carefully, keeping in mind that our customers will be using the labels as part of a greater system. As a result, you can always trust the label materials suggested by our experts.
To others it might be "just a label" but to us it is part of a solution!
All our labels are manufactured at our Tyngsboro, MA facility.