Data Collection Systems are more than purchasing Portable Data Terminals (PDT). As the name suggests, it is a turnkey 'system'. We, At Industrial Labeling Systems, have made it a priority to be the leading pr
ovider of Data Collection Systems.
Wireless or Batch?
Your application will dictate the technology used for the solution. If real-time data flow is not needed, a 'batch' system can be impleme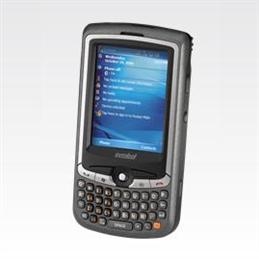 nted. You will use a handheld PDT that has been programmed per your specification by Industrial Labeling Systems. Usually, we would also deliver a PC-based application that handles the upload/download of data with the PDT and also give you reporting capability. The system also could be exchanging data with a host application, such as your ERP or MRP system. You would need to use a cradle connected to a PC to handle your data upload/download. This type of a system is less expensive than that of a wireless system and is sufficient for some applications.
A wireless system is the ULTIMATE data collection implementation. It can operate as an extension of your existing host applications such as ERP, MRP, MES or WMS. As the cost difference between implementing wireless and batch type data collection systems is getting smaller, more and more companies are turning to wireless data collection systems to get the most out of their host ERP applications. ROI on an ERP implementation with a data collection system is 50% higher than that of one implemented alone.
Which Wireless Technology?
You decided to implement a Radio Frequency (RF) based data collection system. Now what? You read as much as possible from the web but when it comes to making decisions, you are on the fence about a lot issues. Spread Spectrum? Frequency hopping/ Direct Sequencing? IEEE 802.11 or IEEE 802.11b? 900MHz or 2.4GHz? You wish there was somebody who could make sense out of all available technology and detail out the pros and cons of them so you could choose the one that fits your needs the best. Indu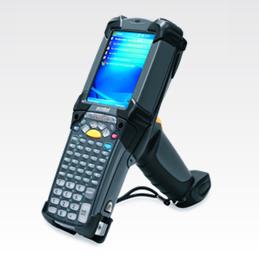 strial Labeling Systems, Corp. is 'that' partner you need.
As your solutions integration partner, we will offer you the leading-edge technology based solution. Ideally, you want to be at the edge of available technology but not ahead of it. There are many established standards that allow us to develop an 'open' system for any application.
Our Professional Services Group will design, implement and support the system that is sure to become the envy of your colleagues. We will design and present a proposal, conduct a site-survey to determine how many access points you will need in your facility, quote, develop, implement, train and support after the system is functional. If there is a need for custom software to bridge the gap between your host application and the data collection system, our software development experts will deliver the best possible solution.